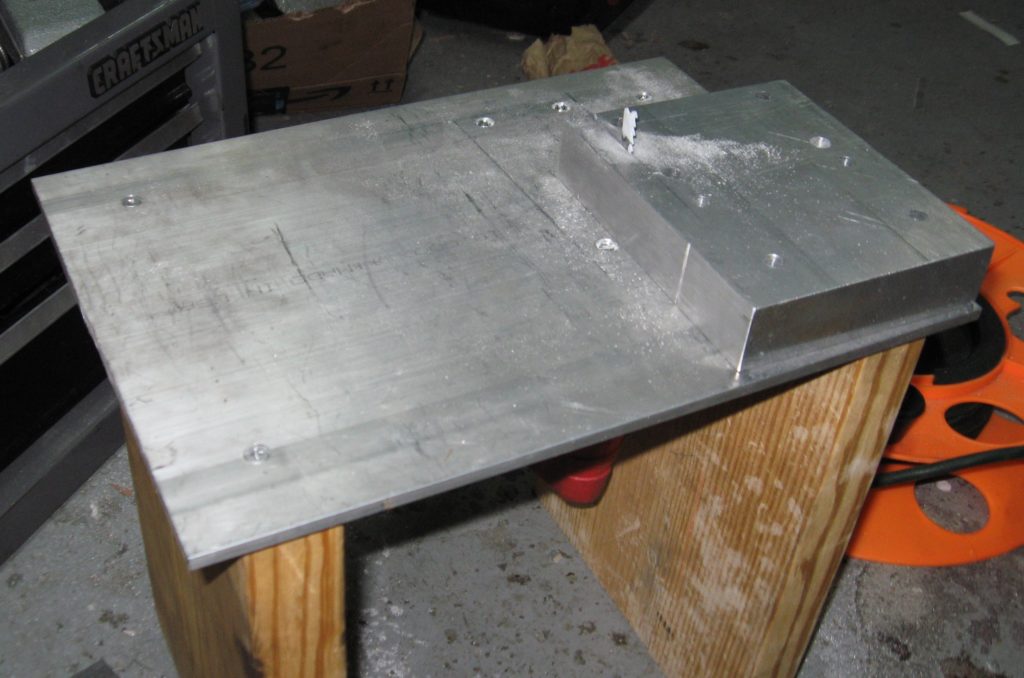 Sometimes when you don't have the right tool for the job, you build it. There are many times I've run across situations where I needed to cut aluminum, and while I've found that a miter saw with a wood blade was a good option, I wanted something a little safer that I could cut more intricate shapes with. Enter, this little project.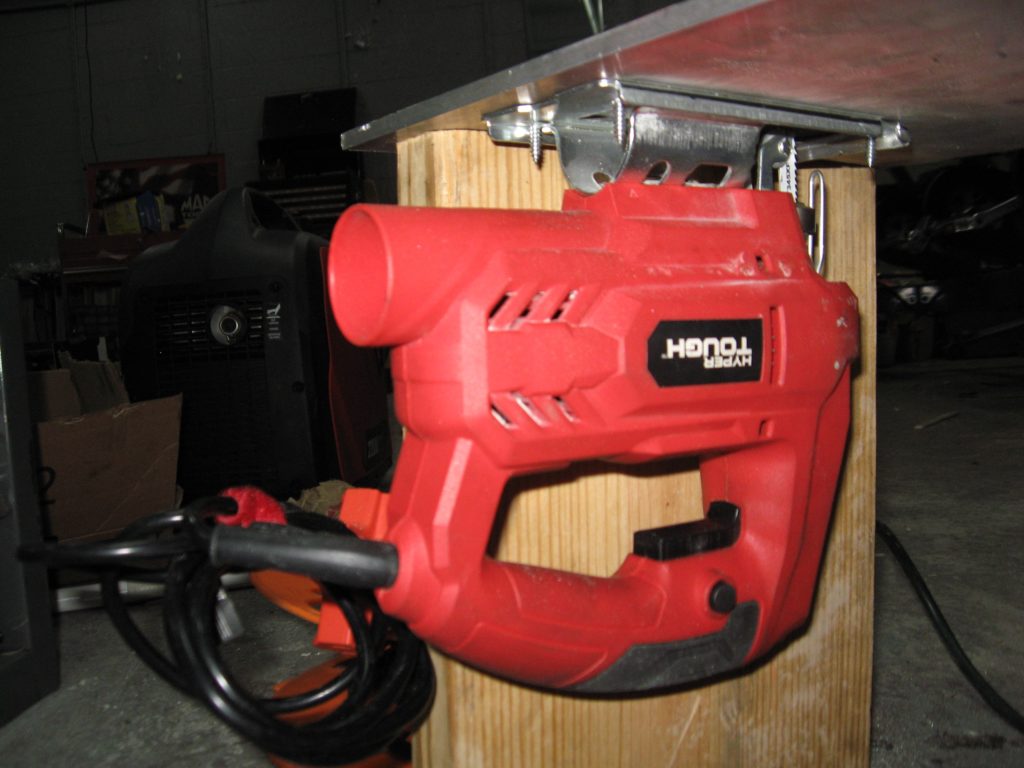 It's just a super cheap jigsaw attached underneath. I think it was only $16 at Walmart…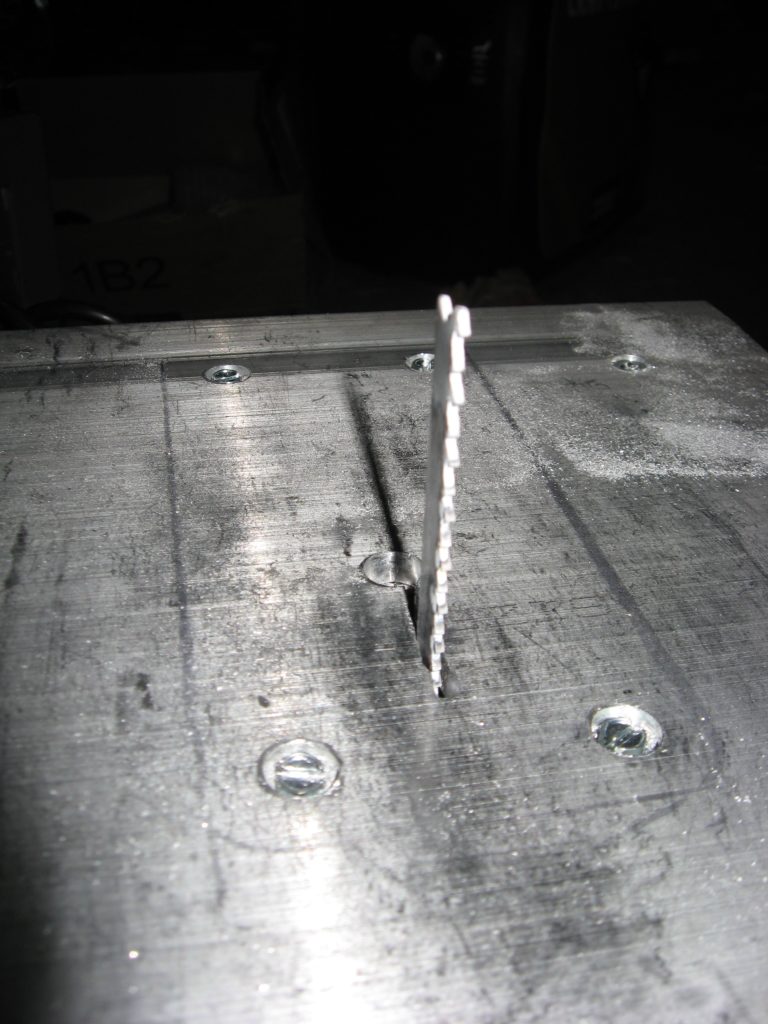 The aluminum surface was a scrap piece I had laying around. The legs were pieces to a shelf my parents had cut years ago that never materialized. They were already the same length, so I didn't have to do much. Just drilled countersunk holes for all the hardware, and used the saw to cut a relief slot for the blade.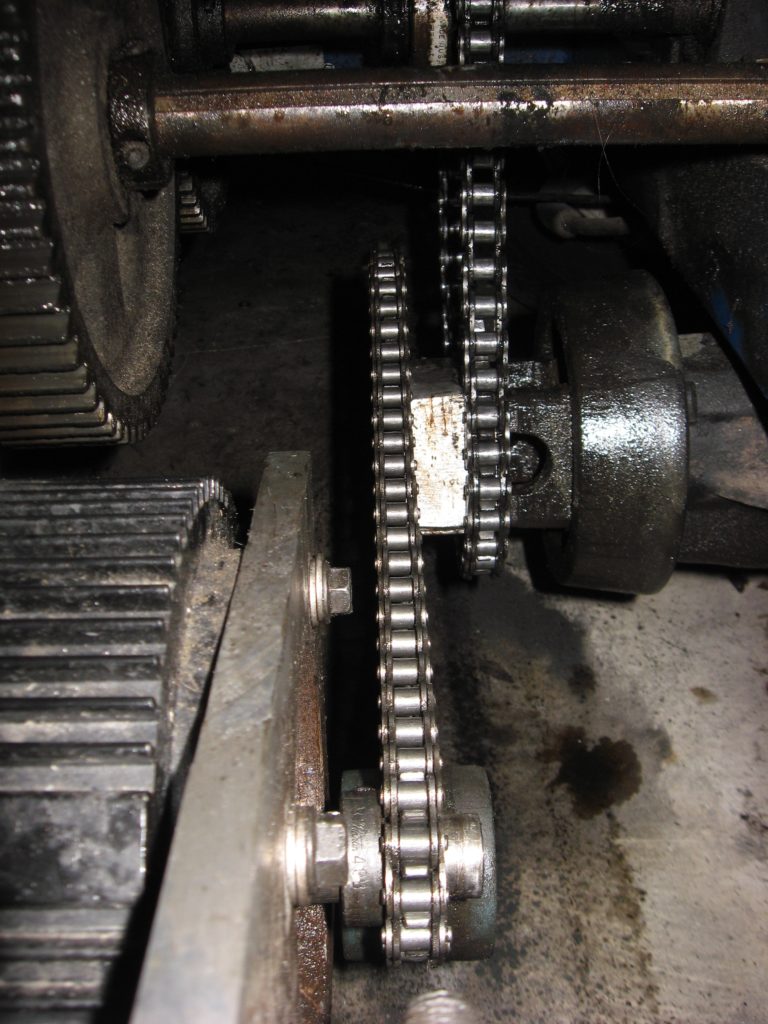 And finally, the piece I'm cutting in the first picture is a spacer for the drive gear on the Pints and Pedals cart. That chunk of aluminum is 1 1/4″ thick, and it took FOREVER, but I was able to cut it down and get the new electric drive gear mounted. I hope to be doing a writeup on the Pints and Pedals cart soon. It's a full electric vehicle conversion and one of the biggest projects I've taken on to date.